This year certainly has been one of peaks and troughs. Which year isn't, I hear you say! But 2021 has been 'peakier' and 'troughier' than most for me, with some amazing highs and some real lows. Of course, we live in especially challenging times – the debacle of Brexit overwhelmed by the omnishambles of the UK government's response to Covid-19 and its variants, and in the background the vaster wave (like the iconic Japanese woodblock print, The Great Wave) of the Climate Crisis: the real tsunami threatening human 'civilisation', such as it is. I argue that this creates an underlying mental health crisis across the country, even before the vicissitudes of life exacerbate things — a Zabriskie Point everything must struggle upwards from. But, I am here to celebrate a rich year! So, if you would allow me to put that triple-headed apocalypse aside for a moment, I shall sum up the highs (and lows) of my last twelve months.
The most exciting development of 2021 (for me) has been securing tenure as a permanent Senior Lecturer in Creative Writing at Arts University Bournemouth (AUB). I started there in April, and have enjoyed getting to know the staff, students, campus, and surrounding area – including morning runs along the promenade, and swimming in the summer. A hub of the creative industries, it is a colourful place to work. Originally coming from a Fine Arts background it feels like a good fit. For Earth Day (April 22nd) I organised a 2-day symposium on creative writing and the environment, with guest speakers, workshops, a book launch (my British Library anthology, Heavy Weather: tempestuous tales of stranger climes), and an 'Earth Bards' showcase for the students.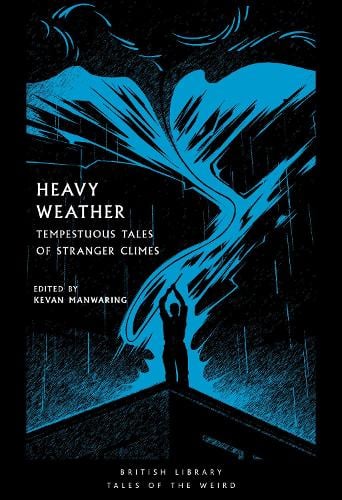 At the end of the academic year I headed to Cumbria to work on an eco-SF audio drama with my new lovely friend Chloé Germaine, a writer and academic based at Manchester Metropolitan University. We had an inspiring, and industrious week – writing 6×30 minute episodes, which Alternative Stories and Fake Realities are due to produce in the new year. I also enjoyed getting back into roleplaying games with her, husband Jon and friends – something I hadn't done for decades. Things have moved on a lot since I used to play Dungeons and Dragons, Call of Cthulu, and Traveller with my schoolmates. There is an explosion in indie game design, with some brilliant reimaginings of classic genres and tropes. It is a fascinating form of collaborative storytelling, which is often 'ecological' in its design as well as content (I also organised some more traditional storytelling concerts with friends at The Henge shop, Avebury, to celebrate the turning seasons).
I have long been concerned about the environment (organising my first fundraiser concert – for Greenpeace –in 1991), and I have been running creative writing and the environment events since 2003, but in the last few years my writing and research has increasingly focused on this area, and in 2021 I pitched a proposal to Palgrave, and authored a chapter for a forthcoming book on bioethics from Routledge (Coastal Environments in Popular Culture), and an article on Coleridge's ecological vision for the English Review. Since starting at AUB my research activity and profile has increased dramatically. Being supported in my research with a designated 'research day' in my timetable, and being now eligible for funding as a member of staff means I've been able to apply for various grants. I've won a RKE Fellowship to undertake field research next summer on environmental aspects of Fantasy (and to deliver a paper at the 'Once and Future Worlds' conference in Glasgow in July), and I have been made a finalist in the BBC/AHRC New Generation Thinkers 2022 scheme! This is particularly exciting, as if I make the final selection I will be able to make my very own programme for BBC Radio 3, as well as appear on various panel discussions.
In terms of my own creative writing I haven't stinted either, penning a new novel about the city of Bath in the 1990s (when I used to live there) and the 1750s (slightly before my time!). This was longlisted for the Bath Novel Award 2021, and garnered keen agent interest.
Over the summer I walked the 136 mile Wessex Ridgeway from my current home on the Marlborough Down to Lyme Regis (having a peak experience on Pilsdon Pen) and I have been returning to the Jurassic Coast a lot since. In the autumn I was the module leader for a unit on place-writing, and took the students on various lovely field trips in the area. And in the new year I am moving to within a couple of miles of that stunning heritage coastline. So, big changes!
As lockdown eased over the summer and the nation got jabbed up it was so lovely to celebrate my birthday in August with a small group of friends at Manton. Over my birthday weekend I hosted the annual Bardfest online, with a great line-up of contributors performing to raise money for Water Aid.
Back on campus in September I organised two new monthly events – Outside the Box transdisciplinary research seminar series, (where I invite two guest speakers to discuss their research) and L'arte Laureates: an open mic I set up for our creative writing students, which has taken on a life of its own, being now co-hosted by the Writing Society. It's been lovely seeing the students strut their stuff while socialising off-campus. The more real world stuff like this we can off the better in my books.
Despite this busyness I jealously guard my downtime to ensure quality of life – making sure I have time to savour the simple pleasures: 'fodder, flax, fire, and frigg', as the Norse put it! I have made the most of living up on the Marlborough Downs – going for frequent runs, rides, and rambles and getting to know the local wildlife well (it was lovely to see the brown hare in the Spring, and the red kites are a constant in the big, open skies). The green space has been a lifesaver during lockdown, and after a busy week, and I have enjoyed getting into a bit of en plein air daubing on the downs.
But most of all, I've especially enjoyed quality time with friends – going on walks, or spending an evening with them for a good, old heart-to-heart: these are my true family – kindred spirits who 'see' me, and value my company. They are very dear to me, so it has been upsetting to discover two of my dearest friends have cancer – both are fighting it valiantly, but it is a sharp reminder to appreciate people while they are around.
I decided to enjoy a late summer trip to Cornwall, where I stayed at a vicarage with German friends, and got to experience the amazing St Just Ordinalia – a religious cycle that is only performed every 20 years. Afterwards, I camped on the Lizard peninsula, and developed lighthouse awareness.
I have loved being able to see films at the cinema again. The blockbusters I saw left me cold, unfortunately, but Nomadland (rereleased after its Oscar triumph), and The Green Knight were amazing – the latter was definitely my film of the year. Read my review of it here. Other cultural highlights including visiting exhibitions such a Downland Man (Eric Ravilious) at the Wiltshire Museum, The Museum of Mystery and Imagination at Bridport Arts Centre, and Unseen Landscapes at St Barbe's, Lymington. It's also been good to hear live music again, although I've only managed to catch a couple of bands. I didn't fancy going to any festivals, but it was nice seeing folks enjoying themselves out and about again.
Yet the year was not without its challenges. Viruses are very much in the air, but with my good immune system, constitution, and level of fitness (e.g. I ran the Bournemouth Half Marathon) I normally shrug them off, but in March I went down with a really nasty infection, which absolutely floored me for a week. This however resulted in a most profound experience, which I related in The Star Cathedral. I've enjoyed getting back into cycling, but in May I had a nasty tumble on my mountain bike while riding on the tracks near my home on the Marlborough Downs. After heavy rains the tracks were flooded in parts and very muddle and I ended up face down in the gravel when the bike suddenly went from under me. Fortunately I was wearing goggles and helmet, but I still had to be rushed to A&E by my partner covered in mud and blood. The abrasions and gouges on my face, hands, and knees took quite a while to heal and really shook my confidence. I liked the return to face-to-face teaching, but not in this instance! As Mike Scott and The Waterboys sing, 'Everybody Takes A Tumble', but the trick is to get back up, and, in this case, get back on two wheels. I joined the Cyclescheme at work, and purchased a really good gravel bike (hybrid road/mountain bike), which I have been using mainly for commuting to campus from my temporary accommodation in Bournemouth during the week, but over the summer I 'broke it in' undertaking a 4 day 225 mile off-road trail, the King Alfred's Way. I loved cycling the Ridgeway and the South Downs, and the highlight was wild-camping on Butser Hill. You can read an account of my trip here. I am certainly looking forward to more cycle-camping trips, although have my reservations about 'bike-packing' (the trendy name for it, with attendant overpriced gear)! Panniers, and a good map are all you need.
The end the year with a complete change of scene (much needed after 2 years of lockdown and limited travel) I am finally travelling to Iceland to spend time with my Icelandic friend, wife, and family, and my German friend who is joining us. I am looking forward to (hopefully) seeing the northern lights and that epic landscape of ice and fire.
I am glad to say I am carbon negative after planting over 200 trees with Tree App – and I heartily recommend it to all (see below). It has been satisfying planting a tree in various conservation projects around the world every day, and I am looking forward to putting down roots on the Jurassic Coast.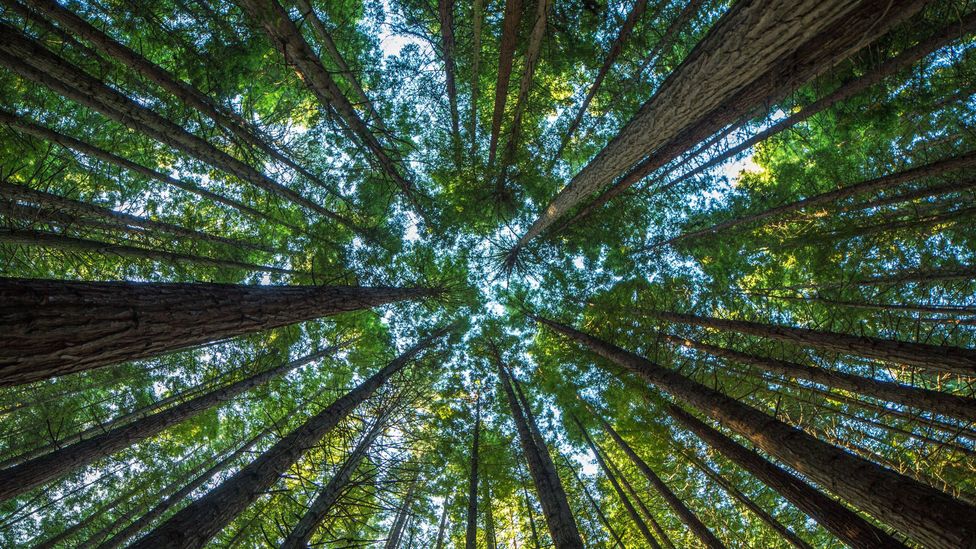 Wherever and however you celebrate (or not) – noisily, peacefully, alone, or with family and friends – have a great new year and I hope to see you along the road!