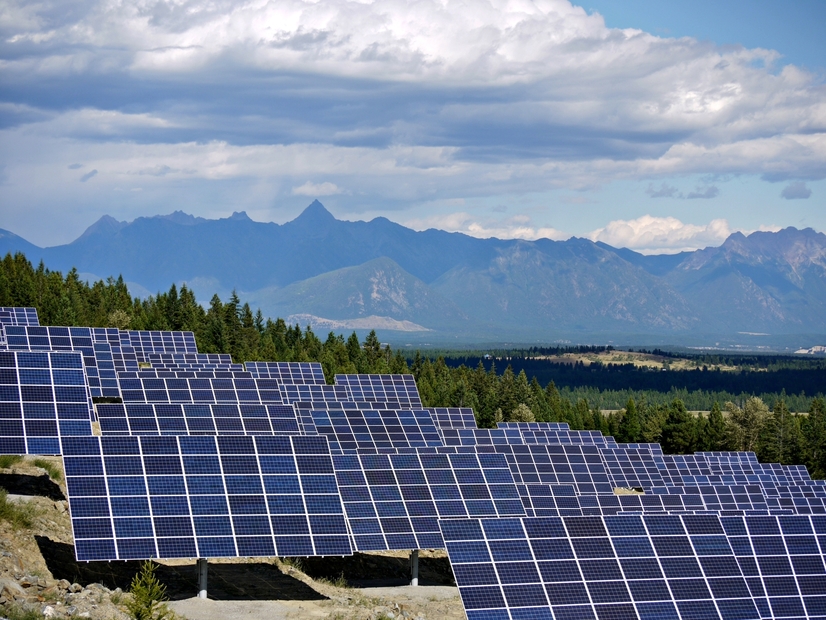 GIMLI XYZ announcement:
Hi there, folks, this is Sitting Cloud here, your new DJ while Foghorn Fredricksson takes a long break. My husband says I should get out of the house more, so here I am! I'm still getting used to all these controls so bear with me – but these last few weeks have been a learning curve for all of us, haven't they? Well, I'm pleased to announce the repairs on the Lighthouse are completed – the solar panels have been fitted – and to celebrate there is going to be a disaster relief benefit concert, raising funds and resources for all those affected by the recent crisis, at the Sports Hall, with no less than The Runestone Cowboys playing, featuring my son, Eddy Redcrow! It's going to be this coming Saturday. Hope you can make it. To get you in the mood, here's one of their numbers. Now, which damn button is it…?
EPILOGUE
The sports hall was packed, the atmosphere electric with excitement and relief as Eddy stepped onto the stage with his band. He picked up his guitar, and his bandmates attended to their own instruments – Deep Fried Fred on rhythm, Berserk Bjarki on bass, and Octopus Ollie on drums.
'Hello Gimli!' Eddy roared, as he strummed his guitar. 'It's good to see you all! We're the Runestone Cowboys, and I don't know about you, but we're here to party!'
The crowd went wild as the band plunged into their first upbeat number. Hit the ground running, was Eddy's motto. Three months into the clear-up and folk were ready to let their hair down. It had been ninety days of hard work, of grim discoveries, of burials and memorials. Slowly normality had returned. Power. Water. Food and fuel deliveries. The internet and phone signals. The streets had been cleared, the ploughed piles of dirty snow slowly melting away. It was strange, at first, to see asphalt again, sidewalks, lawns and fields – the colour slowly returning to the landscape like someone adjusting the balance on an old television.
The completion of the new solar-panelled lighthouse had been the symbol of renewal for the community – an affirmation that the sun would once more grow in strength, the light would return, and crops would grow again. The nuclear winter was over – all the reports confirmed it. The floods had been devastating, but at least the milder weather and greater daylight made the rescue and clear-up operations easier.
As satellite communications were restored a flood of emails, texts, and voice-mails filled up people's message boxes. In the last week Eddy had received two unexpected but welcome messages: one was from Cruz, who was now leading the remaining members of the Wild Hunt. She had sent a photo of herself in front of the club on the battle-scarred million-dollar bike. The message simply said: 'The Wild Hunt rides on! Patch for life, Red! Seeya on the road!'
The other was a video-message from Bog standing with a pint of Guiness outside Lowry's: 'Would you believe it, I made it back! Took a week to thaw out! My hands were like a pack of fecking fish fingers! I found your website. Looks shite, but the music sounds good! Come over the pond for a jar or three! You'll like the craic here. It suits crazy halfbreed like us! Anyway, I see from your homecoming gig you made it back. That was one epic ride there, my friend! You're a legend! Here's to more wild times, but with better weather, hey?'
Eddy scanned the dancing crowd and saw his sister dancing proudly near the front with her friends. She waved and grinned. He smiled back and went into the lick of the next track – a smooth segue they had been practising for a while. They had a three song medley to warm up the crowd, and they weren't going to pause for a break and a bit of banter until then. He was in full flow, loving the vibes, the admiring or envious looks, but more this time – the deep appreciation, the respect. He wasn't just Eddy of the Runestone Cowboys, he was a local hero, and perhaps more, but no one except his community knew the whole story. He was cool with that – the last thing he wanted was news crews camped outside the family home, pestering his friends and family for sound-bites, tempting offers to appear on chat shows and more. After everything he had gone through more than anything he wanted to keep it real. A low profile. His old job. A cold one with his friends down the brewhouse now and then. Sure, he had fantastic memories to keep him going for the rest of his life. Those would never fade. The people he had met. The things he had seen. He had ridden with legends. Fought monsters. Journeyed between worlds. And had lived. That was enough for any man.
At least that's what he told himself.
But he had tasted magic. And the world would never be the same again. Whenever he closed his eyes, he saw her. She haunted his dreams.
Fenja.
No mortal woman would ever live up to her, and how could they? He had sampled the nectar of the gods. He knew he should just be content – for being back in Gimli, for being alive. They had all lost much, but he still had the gift of life, so fragile, so precious. And once gone, irreplaceable.
Every day he reminded himself of that. He easily he could have failed, could not be here.
Where would he be, exactly, he wondered? Which world would his spirit go? Was it destined for a Dakota afterlife or an Icelandic one – or some snakehole between the two? He shook his head and laughed and the audience thought it was just the buzz of the performance. He had spent his life trying to square that one, and perhaps he never would. Death was merely a change of worlds, his grandfather had said. Perhaps there, in the great beyond, all such differences faded away… The Red and the White. The Black. The Yellow. The Rainbow Nations, becoming one again. Perhaps there, all his loved ones who had passed on waited for him…
Lost in the solo with the throb of the drums behind him, he slipped into a semi-trance state. The hall suddenly felt larger, the crowd vast – extending into shadowy catacombs where ranks of ancestors eavesdropped.
Eddy nearly fudged a chord as he was overwhelmed by the presence of his grandfathers – Gunnar and Running Bear stepped forward from the shadows, side-by-side. They parted as a blue light appeared between them.
The image vanished in a flash, and suddenly there in the audience … there she was, dancing.
Fenja.
She gyrated to the music. Wearing jeans, boots, a tight t-shirt, she just looked like another one of the crowd, out for a good time.
Eddy nearly fell off the stage. His bandmates made a joke, yanked him back, carried on playing.
She looked up at him, and her fierce blue eyes caught his.
And the distance between the worlds melted away.
***
Extract from Thunder Road by Kevan Manwaring
Copyright (c) Kevan Manwaring 2020